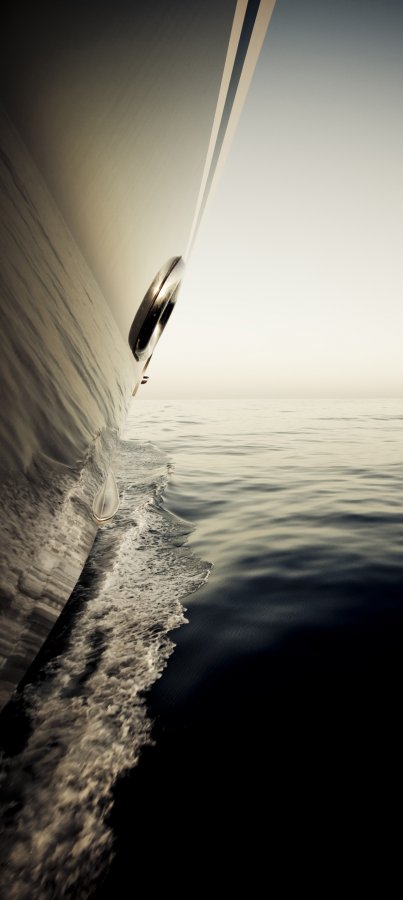 As a yacht owner, captain or manager you know that well maintained and protected surfaces not only look better, they also mean considerable savings in refit bills.
But making a well-informed choice is not easy. Bold claims from yacht care specialists have to be weighed against the complete absence of industry-standard independent testing.
At Gtechniq we take a different approach, our philosophy is simple, we only bring to market new products that deliver proven and significant performance gains over existing market leaders. This means you will not find us offering generic polymers, waxes, and cleaners. Instead, you will find a comprehensive product range based on some seriously smart surface technology and up-to-date chemical engineering.
Ceramic Top offers unparalleled dirt-repellency, gloss, and surface slickness. It has an exceptionally strong anti-static function that helps to keep surfaces dust-free and also contains a strong UV filter to help to prevent premature fading. Ceramic Top uses a permanent chemical bond to either bond directly to your boat's gel coat or topcoat, or a previously installed layer of Ceramic Base.
The brand new Marine Line products are subjected to the coating industry's most rigorous test program. First, they are tested to destruction in real-world applications. Then the world's leading research labs and marine Original Equipment Manufacturers do the same. In these tests, Gtechniq's Marine Line outperforms current market leaders between 200 and 300%.
The Gtechniq Top and Base offers the following advantages over other market-leading marine systems:
Best UV protection

Best gloss and color stability

Longest product life (2-3 years)

Best stain resistance and self-cleaning properties

Best scuff resistance

Best waterline stain resistance

Best surface restoration